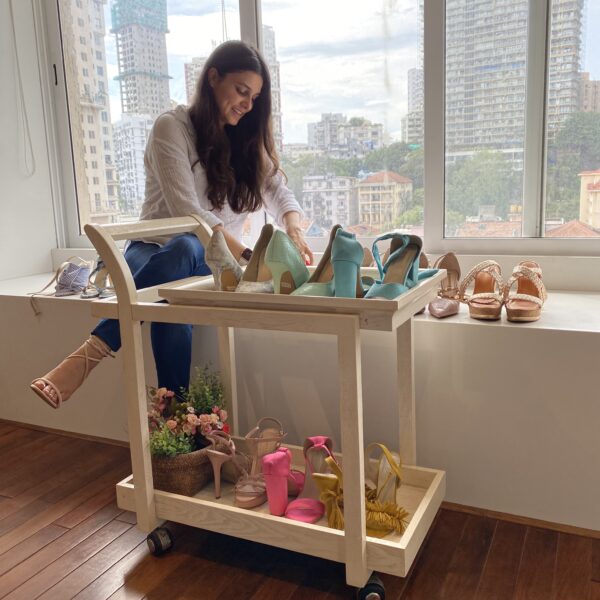 About The Designer
An arduous quest for a perfect pair of heels, across the length and breadth of the country, in every market, at every posting of her father, marked the growing up years of this Army brat and set the course for a career in designing footwear!

Mansi's footwear fetish began at an early age when she would wear her mom's heels and walk around the house like a fashionista on a ramp. Indeed, she did walk the ramp years later for the NIFT fashion show and what she clearly remembers from that experience is her laborious hunt for the perfect shoes – stylish yet affordable, high heeled yet comfortable and most importantly something with a Zing! And her hunt for that perfect, stylish, comfortable and affordable heels with a Zing created Prisca!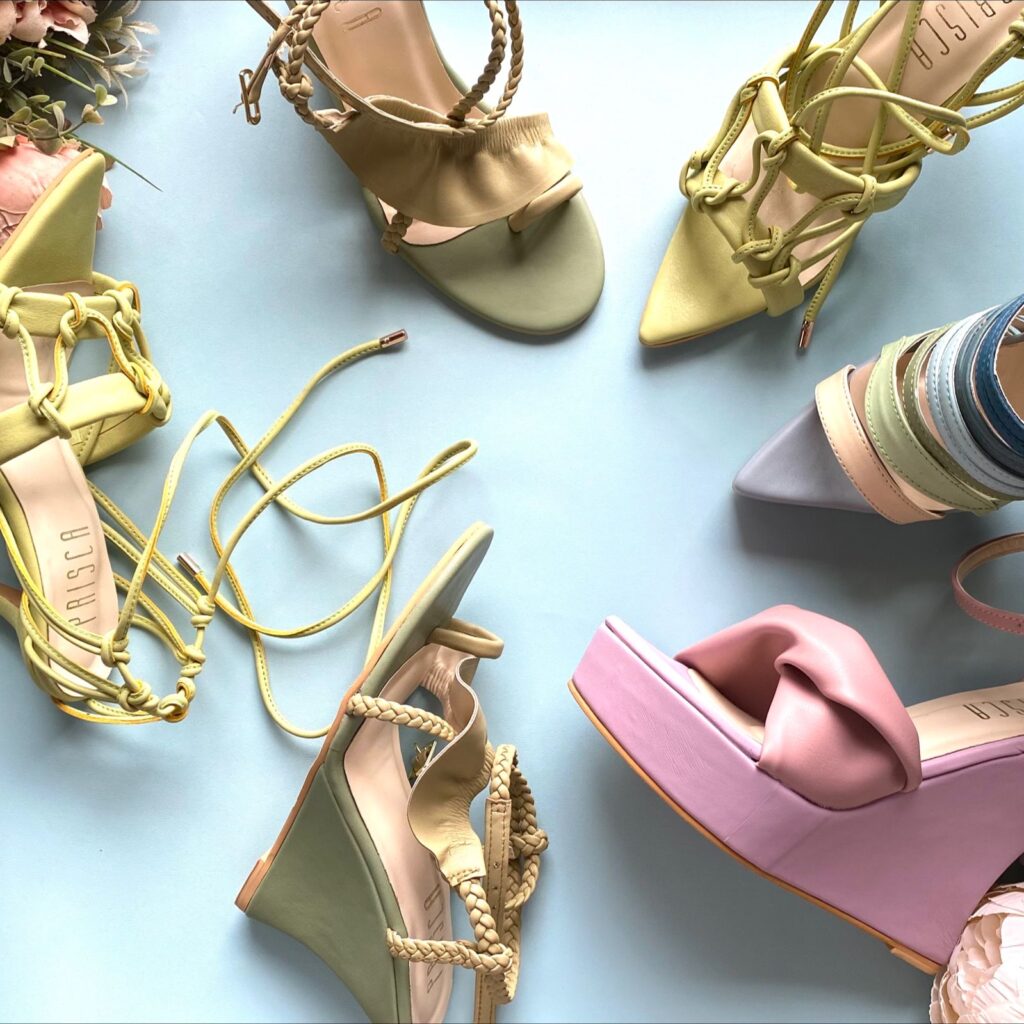 Designing for Mansi is all about colours – mixing and matching colours in combinations that are unique, finding hidden shades of everyday colours, adding that one tiny detail which makes you go 'tadaaaaaa…'! Mansi's design inspirations are versatile, ranging from paintings to nature to computer games to a coral she found on her travels. For Mansi, designing is taking a bunch of things from your everyday background and making something exquisite out of it. Her goal is to wake up the Indian shoe culture from the sleepy nudes and browns to her own brand of colourful, cheery, moxie!

When she is not designing, Mansi is experimenting with the structure, fabrics, soles and other raw materials that can give her clients the ultimate comfort and style. Using only vegan material and aiming towards sustainability, her endeavour is to give you a conscionable zesty style statement that you can call your own. After all, heels, not diamonds are a girl's best friend.